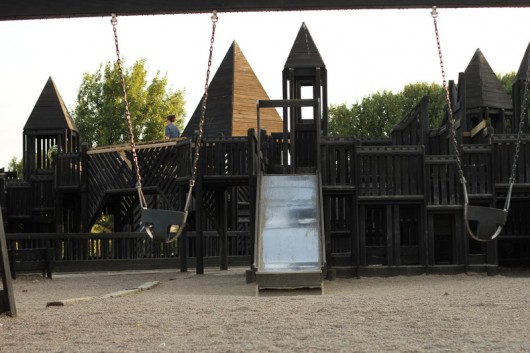 Wake Forest really spoiled us with great parks. Being in Texas only a week and a half we haven't been real sure where to find a good park–or even if we wanted to spend time outside in 100F heat. The need for fun this evening, however, overrode our desire for A/C.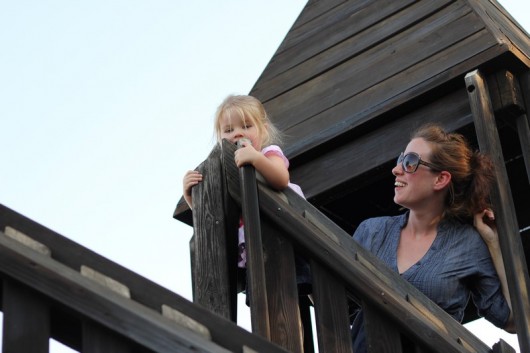 We discovered an amazing park just a few miles down the road from us. Would you know that this massive wood construction–called Kidsville–was the largest volunteer-constructed city playground when it was built back in the 1980s? Remarkable. Shame I didn't have my other lens or I would have been able to capture the size of this thing. It's so big that at one point I even got separated from Poppy and Emily. What happened was I got caught up snapping pics of some young guys doing parkour. Check out my pictures on Facebook.
We needed to unwind a bit. Our course schedule has us in class for most of the day every day of the week, with homework to do every night. It's pretty intense, but we are enjoying it and are blessed to be served by linguistics professors with knowledge and experience aplenty. We aim to finish in December and then head overseas to start our first assignment with Wycliffe. Exciting!