It is estimated that in the first century after Christ only around 20% of people could read and write. Today that percentage has radically improved to where approximately 83% of men and women in the world are able to read and write. In the USA and the UK the percentage reaches to 99%, while in a handful of countries it dips to indicate that nearly half the population are illiterate. Startlingly, women make up roughly 2/3 of the world's 800 million illiterate adults.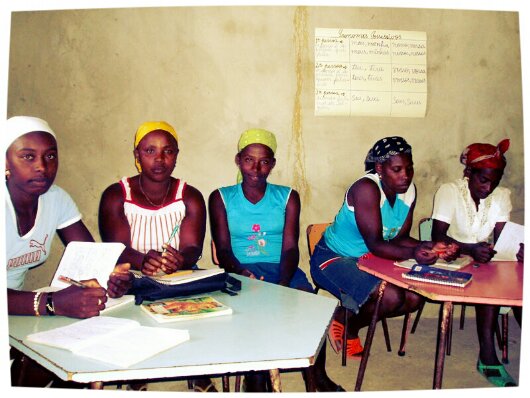 I mention these numbers on the occasion of International Literacy Day 2012 which was yesterday. UNESCO Director General Irina Bokova summarizes the importance of literacy this way:
Education brings sustainability to all the development goals, and literacy is the foundation of all learning. It provides individuals with the skills to understand the world and shape it, to participate in democratic processes and have a voice, and also to strengthen their cultural identity.
We agree that literacy is key to understanding the world. Not only that, but we are Bible translators because we believe that it is imperative that people understand the world rightly and that happens by way of the revelation of the God who speaks–the Bible. Literacy workshops are therefore one of the integral steps in any Bible translation project. More on the steps involved in a Bible translation project are detailed in a recent Wycliffe video in case you missed it.
I should have made this post yesterday, coinciding with the actual day, but I held off as a sort of metaphor for illiteracy. You see by posting today, we are late to the game, meaning that yesterday we didn't recognize what was happening in the world. Today we know about the day and are thus literate. I say better late than illiterate for life.