While I was in England for my older sister's baby shower, Poppy went to her very first gymnastics lesson; at the local gymnastics school here in La Motte Servolex. Poppy was offered 2 free trial lessons to see if she liked it.  I think she did.
When I ask her what she did at gymnastics she says, "rolly poly's and jumping on the trampoline".  You can see the kids sitting around the mini trampoline in the 3rd photo down, and if you look close enough and squint a little more you can see Poppy acting her normal self.
Inspired by the Olympics, here she is at the start of her floor routine 😉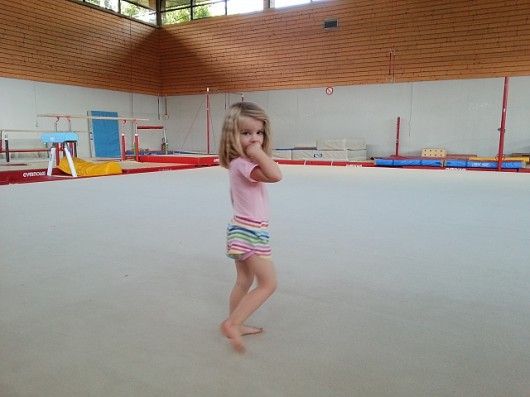 Olympics 2024???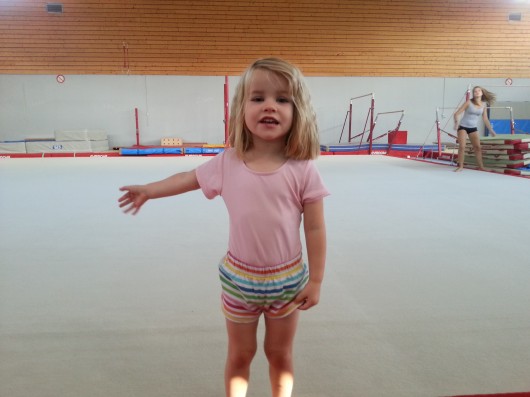 Yes that's right…..she's the one on her head.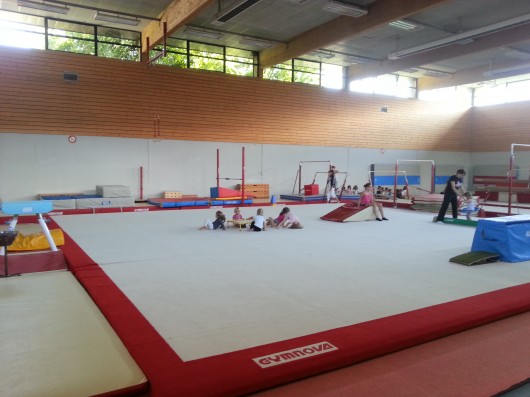 Little brother went along to watch.