Sorry American peeps, I'm not talking about your kind of Jelly.  I'm talking wibbly wobbly jelly on a plate!
Last time I was in England my big sister sent me home with some jelly making supplies (truly the best big sister ever obviously).  So today, when the little bits woke from their naps early, the most obvious thing to do was spend some time in the kitchen teaching them the art of jelly making.  Poppy was more of a help than Henry.  Unfortunately I didn't snap a single photo of him, but I have a super cute video to show from the other day that will make up for it.
So here is how it went, first things first, gather together all necessary supplies.
And find your most beautiful assistant.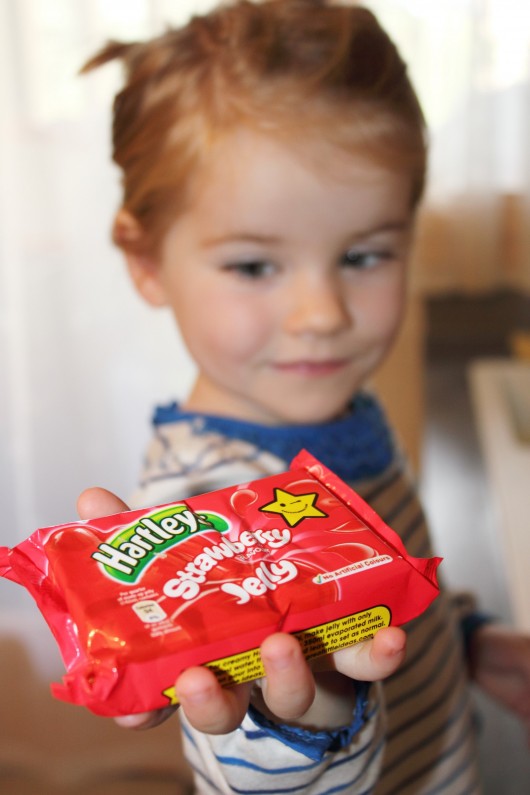 Boil a pint of water.
Then the fun part begins.  Squish the jelly in your hands for 2 minutes just because!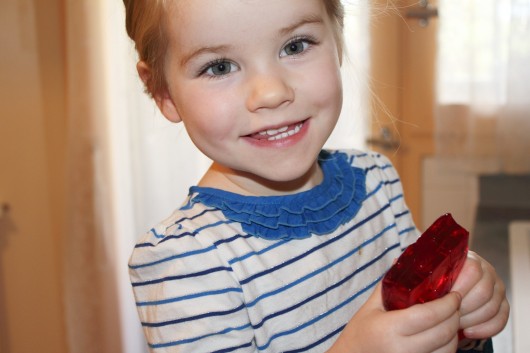 Then start to pull the pieces apart with great force.
It might call for some concentration.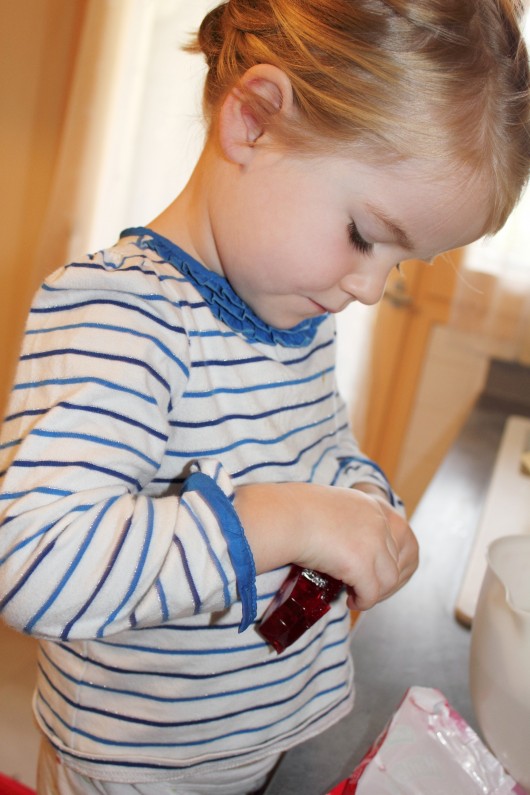 Not as easy as you'd think.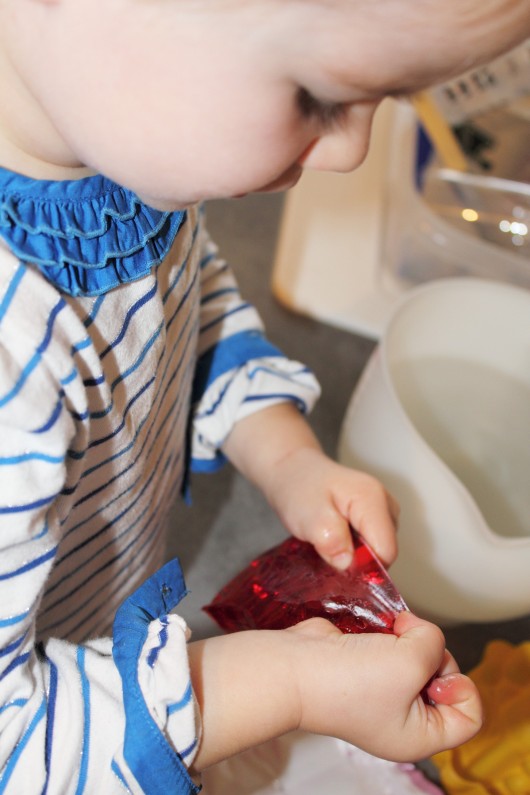 An essential part of baking/cooking (I assume) is tasting!!  Who cares if it's the ingredients or the end product one is tasting 😉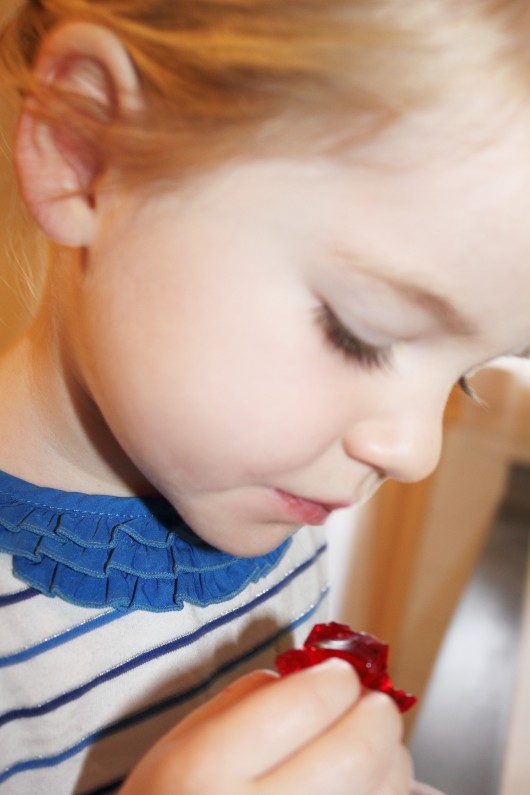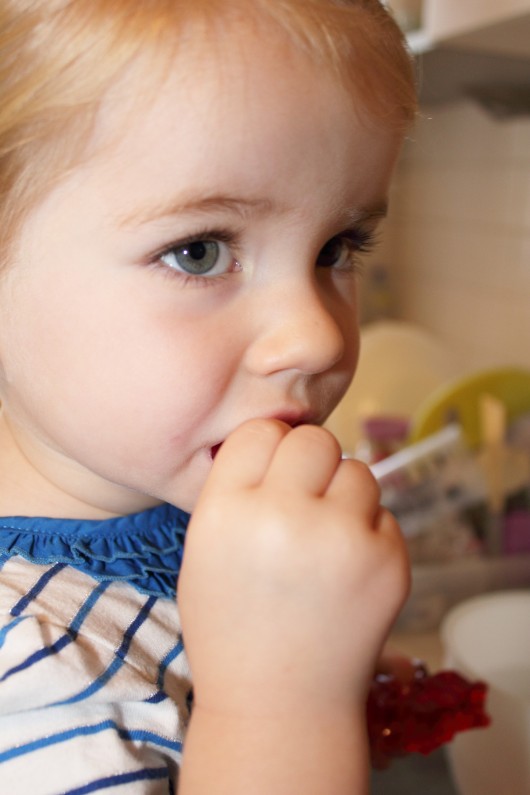 Following the taste test, plop the cubes of jelly into the hot water.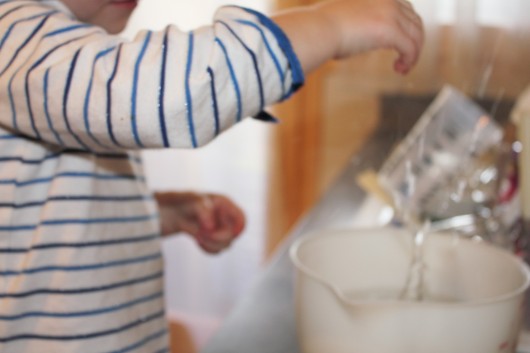 Once all the jelly has submerged, stir until all cubes have dissolved.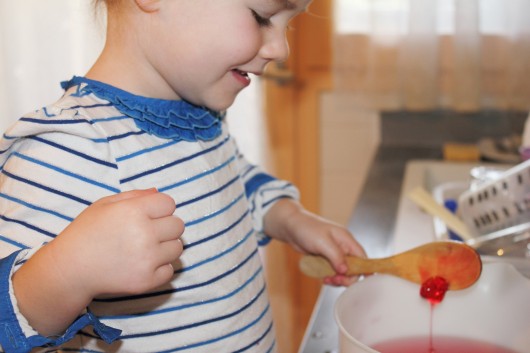 At this point the liquid jelly is ready to be poured in to the moulds.  After, take another quick photo and stick them in the fridge to set for a while.  Sadly we don't have any after shots when the jelly gets turned out on to plates and looks spectacular in their wibbly wobbly shapes.  But you can easily imagine the splendor.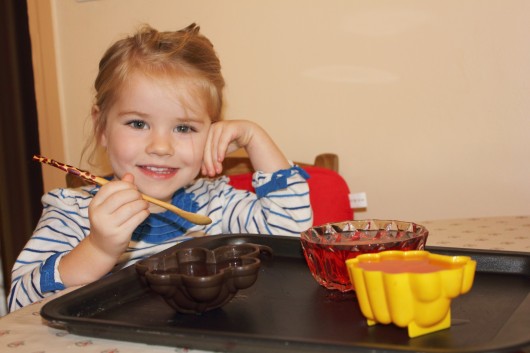 Poppy is such a keen little helper in the kitchen, I hope she continues to enjoy baking and cooking.