Heading downtown—to the belly of the whale as I call it—is sure to lead to scintillating sights and curious encounters.
Today a friend and I grabbed a taxi and traveled the stress-free way down into town. Arriving at the photo lab where we wanted to get prints made, a man seated in the waiting area informed us that we better wear our bags in front. Beware of thieves the invisible sign on his forehead read. Forearmed with his forewarning we collected our prints and made our way to our next destination. So far so good, so far so safe.
"I've never been pickpocketed," my friend boasted.
"…that you know of!" I quipped. We both assured the continued presence of our wallets.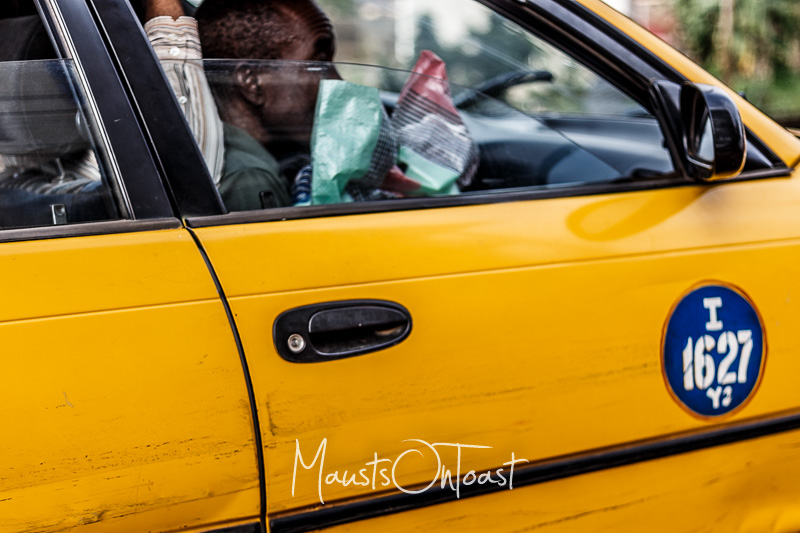 When it came time to head back home, we waded through the sea of pedestrians, peddlers, and prowling vehicles to reach our spoke of the major roundabout which would put us on the path out of the whale. The taxis pull up slowly to the curb, make eye contact, and listen attentively for your desired destination. A honk means you've been accepted as a client. Silence means try again.
After several ineffective tries, the voice of a smartly dressed mature mentor sounded, "This area is dangerous. Watch out for pickpockets."
Turning towards the concerned citizen, I replied, "You mean like me?" and reached out my hand towards his back pocket, falling short as a result of the quick hop he executed in the opposite direction. The confused look on his face quickly turned to laughter.
I confess that I did steal a smile from that man; every once in a while you have to tickle the belly of the whale.